A Photo Booth Party

The bride and groom aren't the only ones who smile for the camera at wedding receptions. With the addition of a photo booth rental, guests can feel they are just as special as the wedding party. Reception photo booths were initially considered a trend, but popularity has grown over the years.
A photo booth offers hours of entertainment, and the opportunity for a photo booth contest. Guests compete for first, second and third place photos in different categories such as the funniest face, best props and cutest pose. During the reception, guests vote on their top picks before the MC announces contest winners at the end of the evening.
Newlyweds can chronicle fun wedding memories by incorporating photos in their guest book. A chalkboard and chalk set outside the photo booth encourages guests to write or draw a message to the newlyweds and display it for the camera. The guest book, complete with guest photos and messages, is a personalized keepsake for the bride and groom.
Photo booth pictures also make great wedding favors. The unique memento reminds guests of the couple's special day and their own experiences during the celebration. A stack of magnetic strips can be set next to the photo booth for guests to pick up, unpeel the paper backing and stick on the back of their photos.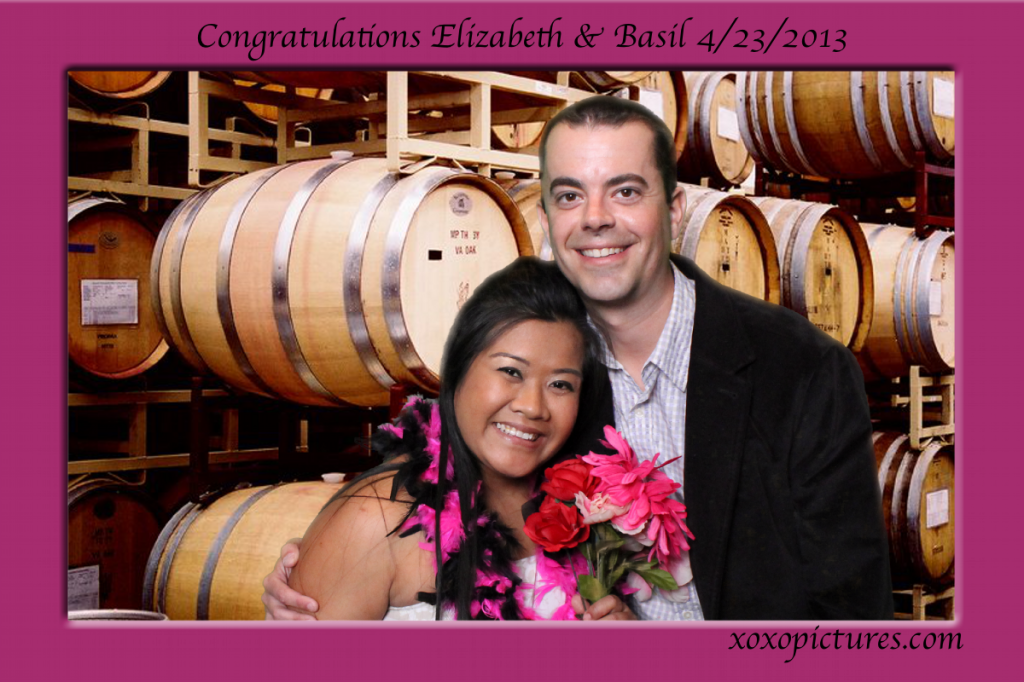 The setup of a photo booth rental varies by company. Some photo booths are actual booths with a black or blue curtain background. Photos are dispensed in vertical strips with four sequenced photos. Others like XOXO Photography, based in Loudoun County, set up an 11'x7' green screen, a camera with a tripod and a computer. Guests grab a few props, stand in front of the screen and strike a pose. Once the photo appears on the computer, a background is selected. Guests receive two 4x6 photos, one for themselves and another for the guest book.
Photo booth rental cost range from $850 to $1500 per event. This fee includes set up, break down, props and, depending on the company, a professional to snap the photos and select a background. Props provide additional entertainment, and typically include hats, glasses, wands, tiaras, boas, shawls and bow ties.
After a few glasses of wine and a photo both session, even the shyest guest comes out of his or her shell. A photo booth party is one to remember.
Photo Credits: Courtesy of XOXO Photo Booth Photography