Winery Weddings Magazine is the only e-publication with an emphasis on vineyard weddings. Each issue highlights wedding planning tips, beauty and health, DIY projects and featured winery wedding photos for brides, grooms, and anyone involved in the wedding planning process. 

Winery Weddings came to fruition when Derek and May Durkovic realized there were few resources available to brides and grooms regarding wineries as a wedding venue. Derek and May exchanged their vows at Philip Carter Winery in Hume, Virginia, and three months later Winery Weddings Magazine, LLC opened its doors. 
May Durkovic
Editor / Co-Founder
May Durkovic brings 12 years of writing and editorial experience to Winery Weddings. Her winery wedding in 2011 opened her eyes to the gorgeous views and friendly atmosphere of a family owned winery. She loves visiting new wineries and writing to inspire brides and grooms as they plan their special day.
Tiffany Gillespie
Content Contributor
Tiffany Gillespie is the owner of To the "T" Events and Catering, the premier lifestyle event coordination and catering company based in Philadelphia, PA. She specializes in luxe weddings and upscale corporate events, as well as elegant private events.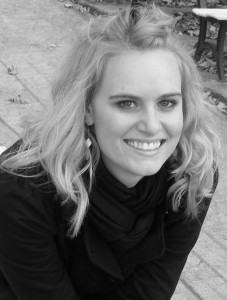 Lindsey Frederick
Editor
Lindsey Frederick brings 7 years of writing, editing, and publication experience to Winery Weddings. She actively freelances, writing interesting stories on life, art, and faith. And she loves taking her red editor's pen to just about any topic.This self-proclaimed Word Nerd has also been known to read the dictionary for fun.
Derek Durkovic
Operations Director / Co-Founder
Derek is our Operations Director and a jack of all trades. In his spare time, Derek is often found in the aisles of REI or the Home Depot planning his next adventure. Yes, Derek's trips to Home Depot frequently result in an indoor adventure. If you stick around, you may be lucky enough to hear about them.