Accessorize Yourself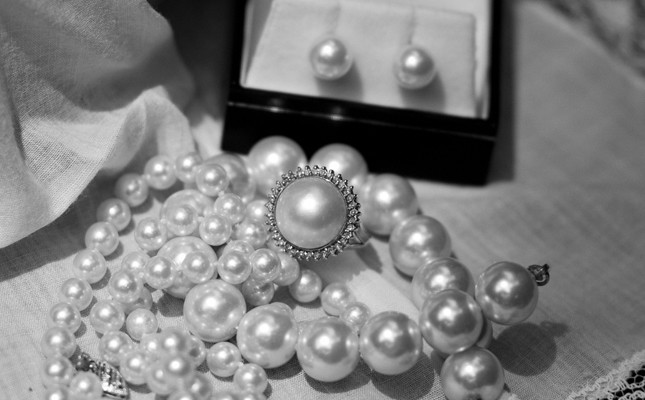 Express yourself with accessories that compliment your personality and attire. Consider these accessories when planning your bridal look and style.
For the Bride
Jewelry
Choose pearl or platinum jewelry if wearing a white gown or gold jewelry if wearing ivory.
Necklace 
A bride's necklace should complement the neckline of her dress. A thin chain with a simple pendant flatters a V-neck dress, a multi-strand necklace accentuates a strapless gown and a collar necklace adds flair to a sweetheart dress.
Hair
Brides can opt to wear a hair piece such as a flower, decorative clip, sparkly bobby pins or tiara
Veil
Veils come in a variety of lengths.  Some brush the shoulders, waist or fingertips, while others touch the knees or floor. Blushers cover the face and can be worn with any length veil.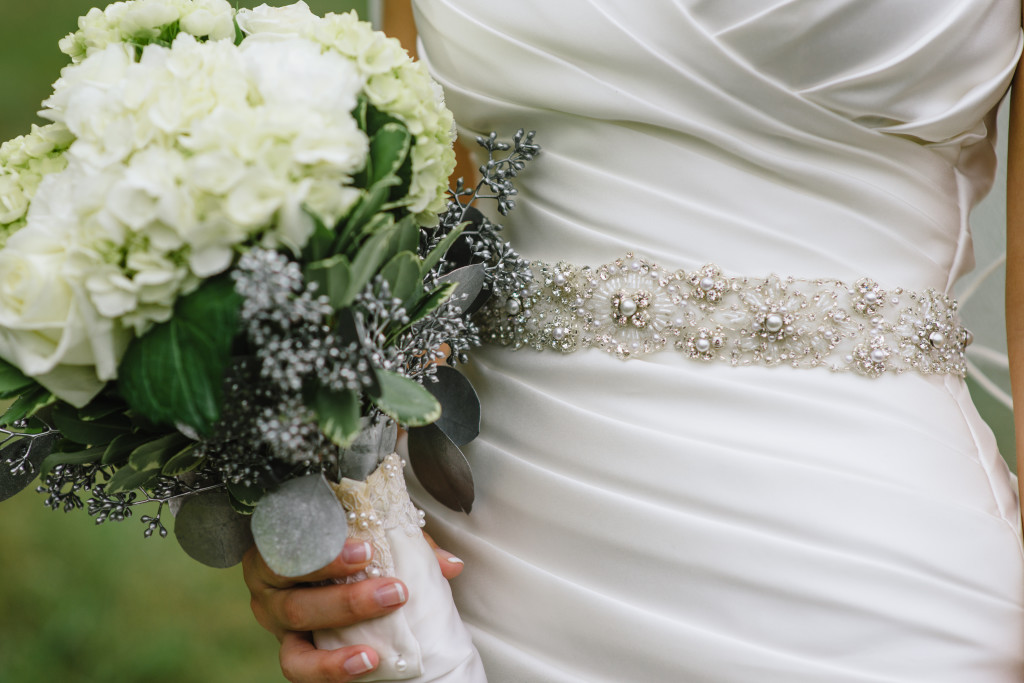 Dani Leigh Photography
Belt
A stylish jeweled or ribbon belt draws attention to the waist.
Gloves
Satin, lace or cotton gloves add a touch of elegance and glamour to the bride's attire.  White, elbow length gloves are more formal than wrist length or fingerless gloves.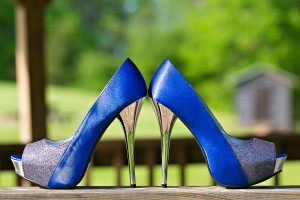 Megan Vaughn Photography
Shoes
When it comes to shoes the possibilities are endless, from high heels to flats to elegant flip flops. Shoes can be personalized as little or as much as the bride chooses.
For the Groom
Neck wear 
Pair a bow tie with a tuxedo and a long tie with a suit.  
Cuff links
A groom can wear gold, silver or colored cuff links depending on the bride's choice of jewelry.  Personalized cuff links add a unique touch to the ensemble.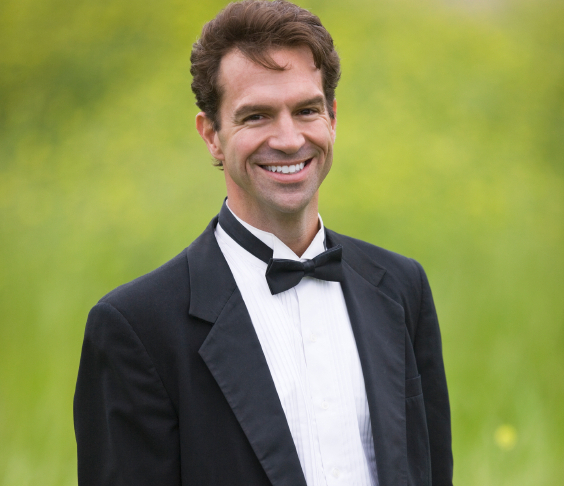 Cummerbund
A cummerbund can be worn around the waist in lieu of a vest.
Vest
Traditional vests are white, black or gray whereas modern vests are colored.  A vest and tie can match or complement each other.
Belt
A suit isn't complete without a fashionable belt.  Choose the same color belt, shoes and watch band for a polished look.
Watch
Formal celebrations call for a black leather watch or pocket watch. A gold or  silver band can be worn if  it doesn't upstage the bride's jewelry.
Socks
Like a bride's shoes, the possibilities are endless when it comes to a groom's socks. He can wear classic black, a solid color or pattern socks and personalize them as much or as little as he chooses.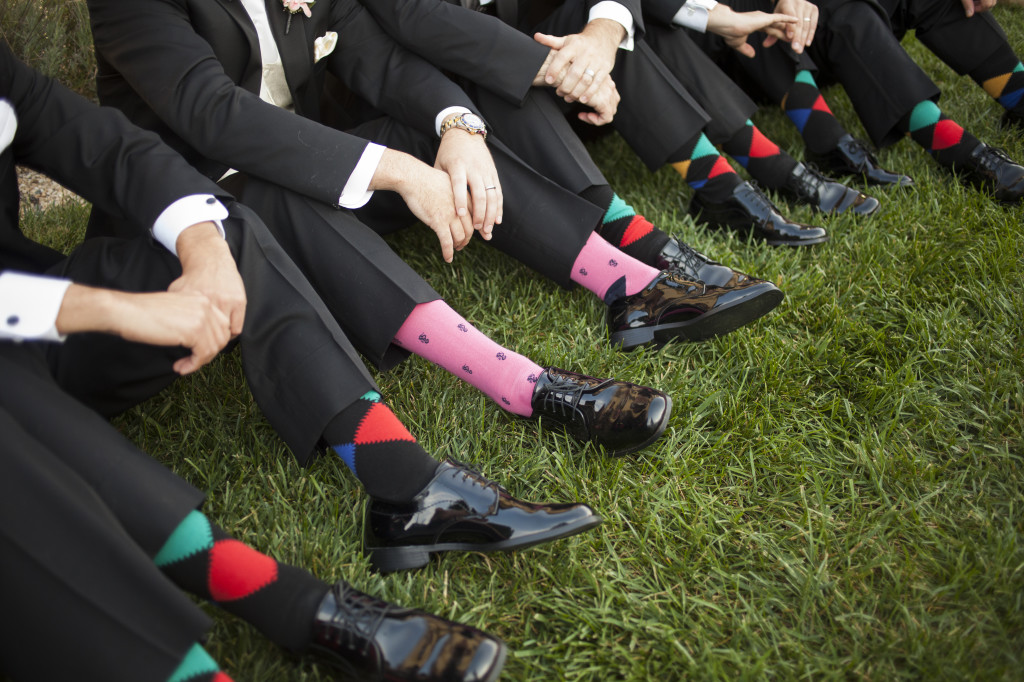 Pamela Lepold Photography
Shoes  
A groom should wear patent leather shoes with a tuxedo or dress shoes with  a suit.
Header Photo Credit: E. Leise Photography