Alex and Brian's Featured Wedding

How they met: Brian came by Alex's sorority house to work on a computer science project with her roommate. During their study session, Alex texted her roomy to ask if he was single. The next day her roommate approached Brian and said, "My roommate thinks you're cute, here's her number." She made him call Alex right then and there. The three went on a date to explore any compatibility between Alex and Brian. It turns out they were right for each other. 
How he proposed: In preparation for their movie night, Brian popped a bowl of popcorn. Halfway through Star Trek Into Darkness, he grabbed the bowl of popcorn from Alex, and then gave it back to her. When she spotted a ring box in the bowl she started crying and hyperventilating. Brian grabbed the box, knelt down on one knee, and asked Alex if she would be his wife. 
Why they chose a winery wedding: Brian's mom suggested a winery wedding offhand. After searching the internet for vineyard wedding venues in Maryland, Brian came across Linganore Winecellars website and showed Alex the pictures. She thought the venue was gorgeous, and had enjoyed their wines in the past. During their venue visit they were sold on the scenic grounds, alcohol options, price, and food.
Favorite wedding moments: Alex's favorite moment occurred while walking down the aisle. At first, she felt overwhelmed with the decor, guests, and her groom at the end of the aisle. After making eye contact with Brian the rest faded away, and she could focus on just the two of them in that moment. The couple enjoyed watching friends and family dance and have a great time during the reception.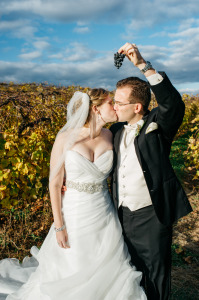 Frozen in Time Photography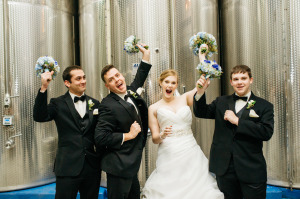 Frozen in Time Photography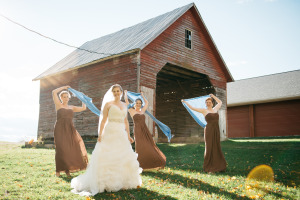 Frozen in Time Photography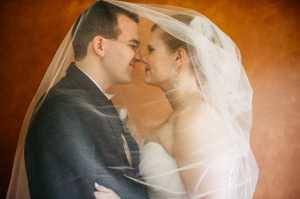 Frozen in Time Photography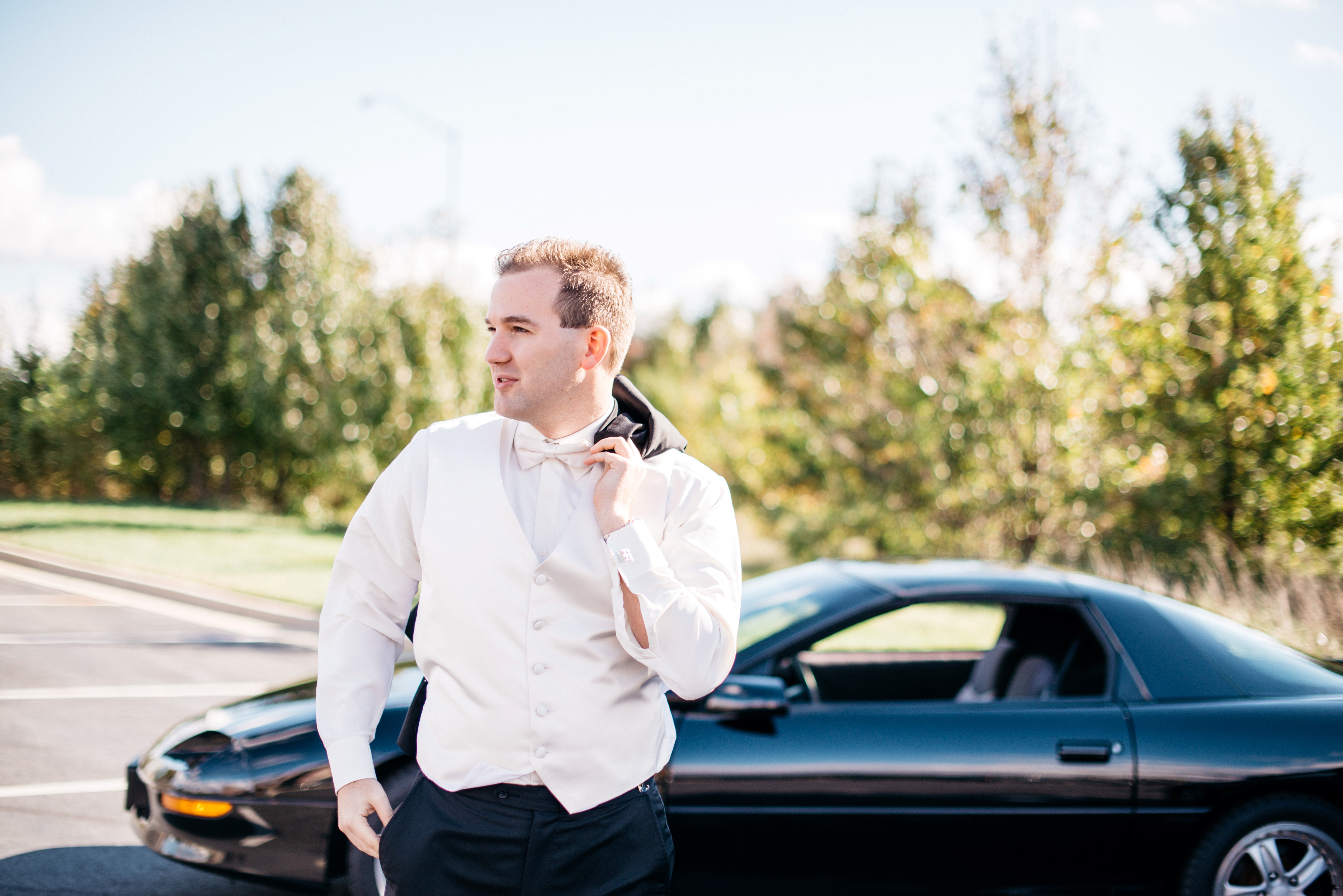 Frozen in Time Photography