Amanda and Tommy's Featured Wedding

How they met: Amanda met her friend's co-worker, Tommy, during a motorcycle excursion. A few months later, she asked her friend for Tommy's phone number and called him for a motorcycle ride. He was out of town the next two weeks but they talked on the phone and texted while he was away. As soon as he returned they scheduled their first date, a wine festival outing in Crystal City, and of course she got her motorcycle ride.
How he proposed: The couple planned a vacation to Greece, and Amanda arrived with hopes of a marriage proposal. The first night Tommy handed her a square jewelry box and she thought, "This is it!" But instead of a sparkly ring the box contained diamond earrings. The message was clear, no engagement ring this trip. Later that week they drove around Santorini and decided to stop at Red Beach. After hiking up to the lookout, Amanda began snapping photos of the beautiful view. Tommy casually interrupted, and when she turned around she found him down on one knee holding out her engagement ring.
Why they chose a winery wedding: Amanda and Tommy wanted a small, intimate celebration. They initially considered a destination wedding in Las Vegas, Hawaii or Martha's Vineyard. When discussing what they both loved, Tommy jokingly said, "Wine!" and they realized a winery venue would be perfect. Veramar Vineyards, the first winery they visited, was t heir number one choice.
Favorite wedding moments: Not many brides and grooms can claim a winery dog "crashed" their wedding, trotting towards the ceremony site to catch a glimpse of the bride walking down the aisle towards her groom. It was certainly an entertaining moment. Other fond memories include Amanda's stoic dad choking up during their father daughter dance, the couples' grandparents flirting shamelessly, and the surprised look on Tommy's face when he saw their ride home- a 1933 Packard Limo.
Header Photo Credit: Pamela Lepold Photography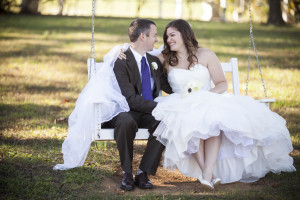 Pamela Lepold Photography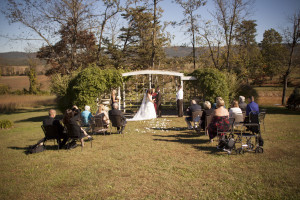 Pamela Lepold Photography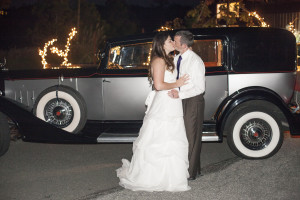 Pamela Lepold Photography