Aubrey and Allen's Featured Wedding
How they met: Aubrey was working at Bath and Body Works when Allen walked in and inquired about foaming hand soaps. While ringing up the soaps she recommended, Allen struck up a conversation by asking how she ended up in Chico, California. As he was leaving the store he turned and complimented her pretty eyes. A few minutes later he walked back in, at which point Aubrey's assumption of his interest in her was confirmed. Yet again at the register purchasing candles she suggested, he asked her to coffee and handed her his business card. The rest is history.
How he proposed: The couple was celebrating Aubrey's birthday at Monterey and Carmel beach, as they do every year. While she was snapping photos of the secluded coast line off 17 mile drive, he was busy in a nearby alcove writing "Will You Marry Me?" in the sand. After he finished he led Aubrey to his message and held her right hand as she opened her eyes. She was speechless for a few moments before she said, "Yes!"
Why they chose a winery wedding: Aubrey always dreamed of a winery wedding. Her friend suggested she and Allen consider wineries in Paso Robles, California, for that down-to-earth feel they were looking for. When searching venue options online they came across a picture of Cass Winery's 200 year-old oak tree, and they knew that was it! Everything fell into place with ease and every one of the vendors felt like family.
Favorite wedding moments: Allen and Aubrey ended their first dance early to share a few moments with their newly blended family. Allen picked up Aubrey's daughter, Sophia, and she grabbed Allen's sons, Spencer and Owen, and they all danced together. It was truly a memorable few moments to cap off an amazing reception with those near and dear to their hearts.
Header Photo Credit: Shannon Rosan Photography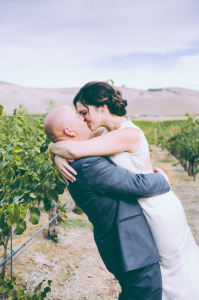 Shannon Rosan Photography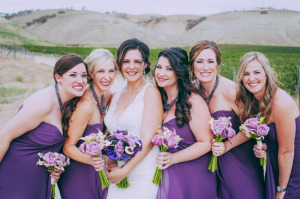 Shannon Rosan Photography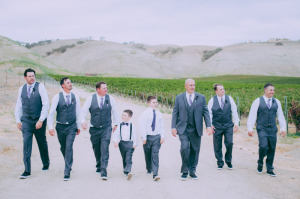 Shannon Rosan Photography
Shannon Rosan Photoraph