Bridal Show Survival Guide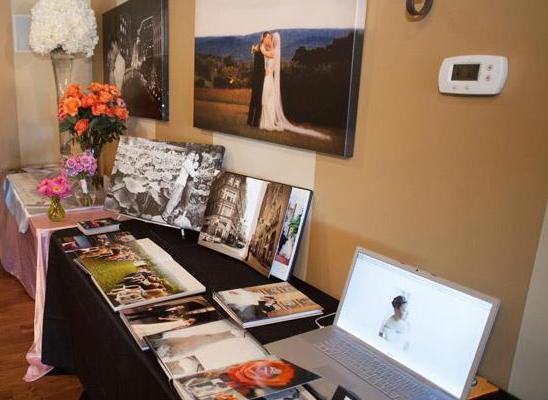 Like every bride, you dream that your wedding will be perfect, reflecting your unique style and providing special memories for years to come. Planning a wedding can take hundreds of hours, something you likely do not have.  An ideal way to reduce the time and stress involved in planning a wedding is to attend a bridal show. 
In a few highly productive hours, you can be inspired by new ideas, check out décor and design trends, sample cakes and catered items, view dozens of gowns on a fashion show runway, audition DJs or band musicians and meet with representatives from a wide variety of reception and ceremony sites.  Plus, bridal shows provide the opportunity to meet face to face with potential vendors, allowing you to find those who are easy to work and mesh with your style, personality and budget.
A little advance preparation will allow you to make the most of your bridal show experience. Do your research before the show and bring a list of questions to ask. Encourage your groom, parents and anyone else that will be involved in the decision making process to join you.  Most importantly, wear comfortable shoes and be prepared to spend a full day there.
Arrive at the show with a good idea of your style and budget. If you have a clear vision of your wedding style and a firm understanding of your finances, it will be easier to remain focused on meeting suppliers that fit your personal wedding needs. You are less likely
to be pulled in all directions. Before diving into the show, understand your objectives. Make a list of the specific products and services you need. List questions for each vendor and be ready to take notes, collect business cards and literature. Be sure to write down names of the people you meet, their email addresses and website information, which will save time when you're ready to book vendors. Note something unique about the company's booth, products or representatives on the top of their literature to help you differentiate them from all other vendors you meet. This will help jog your memory after the show.
You should definitely allow time to attend the fashion show.  You'll get a sneak peak of the latest styles for the entire wedding party, and a realistic idea of what you may look like walking down the aisle.  Plus, the fashion show allows the opportunity to sit down, rest your feet and collect your thoughts. Use the time before or after the show to make sure you have met all of your objectives, and list all vendors you want to visit again before leaving the show.
Don't expect to see everything. If you feel tired, overwhelmed or overloaded it's okay to call it a day.  Make sure that you pick up a copy of the show's exhibitor directory so that you can contact any exhibitors you might have missed.  Above all else, have fun.
Written and contributed by Marc McIntosh, producer of the Washington Bridal Showcase; www.bridalshowcase.com; Photo Credit: Pamela Lepold Photography