Cheers to your Health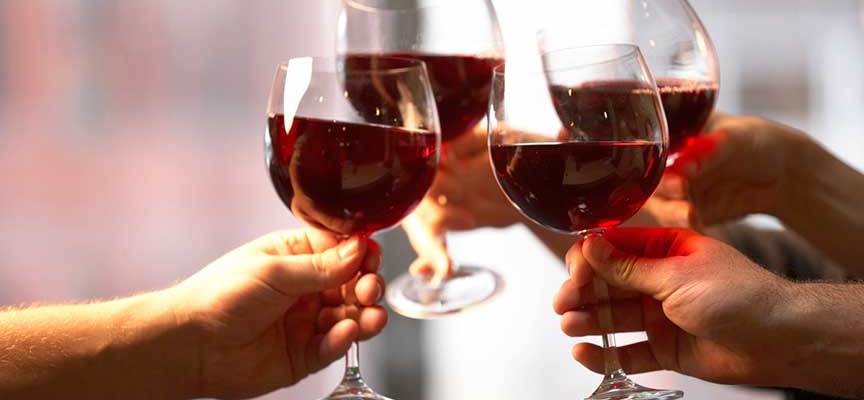 I've always loved the beauty of a winery. The wine was a secondary perk… until I learned of the many health benefits wine has to offer. Not only does it relax your muscles (and your pace), wine also decreases the risk of heart disease, diabetes and stroke. These stats give you every reason to pour yourself a glass of wine.
The risk of a heart attack for anyone with high blood pressure decreases 30% when drinking moderate amounts of alcohol (Harvard School of Public Health).
Tannins in red wine lower the risk of heart disease (Queen Mary University study).
The risk of Type 2 diabetes decreases 30% for moderate alcohol drinkers (Amsterdam's VU University Medical Center study).
The possibility of a clot-related stroke decreases by 50% for moderate alcohol drinkers (Columbia University study).
Moderate wine drinkers are 43% less likely to develop cataracts than beer drinkers (Iceland study).
The probability of colon cancer decreases 45% for moderate wine drinkers (Stony Brook University).
So don't hesitate to pop open that East Coast bottle of wine and cheers to your health.