Day-of Emergency Kit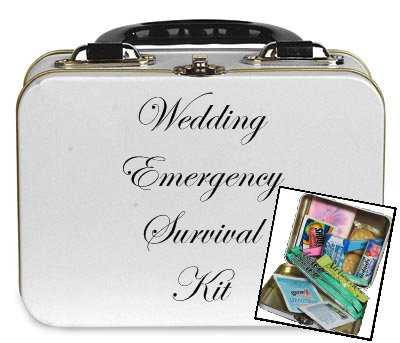 After months of planning your big day, it might seem impossible that anything could go wrong. But there are no do-overs on your wedding day, and it is well worth the 20 to 30 minutes it takes to prepare a day of emergency kit. Your kit should include the following essential items.
Hairspray. Maintain that gorgeous updo or curly down-do with a squirt or two of hair spray.
Makeup kit. Lip balm, lipstick, mascara and eye shadow are a must for those inevitable touchups during the reception.
Deodorant or antiperspirant wipes. Wipe away sweat with deodorant or antiperspirant wipes.
Mini-sewing kit or double-sided fashion tape. Clothing malfunctions can crop up at the worst of times. Be prepared with a mini-sewing kit or double-sided fashion tape.
Flats/flip flops. Let's face it, dancing in heels for hours can be 
painful. Why not bring a cute pair of flats or flip flops for the reception?
Breath mints. You can expect a lot of kisses on your wedding day, so don't forget to pack those breath mints.
Band-Aids.  From paper cuts to blisters, a simple Band-Aid can save the day.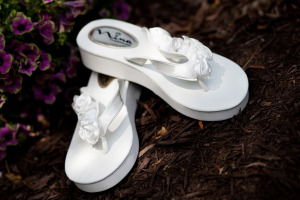 E. Leise Photography