DIY Guestbook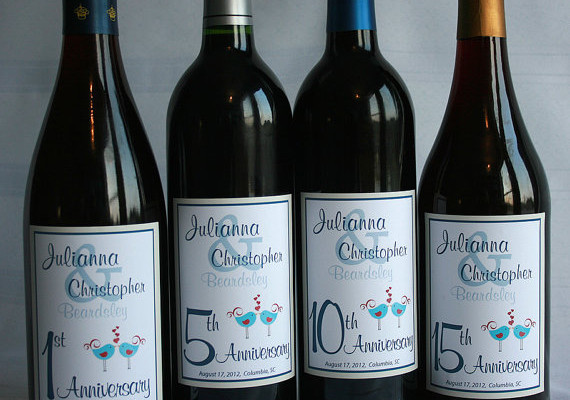 Your wedding day is one of the most special of your life--it's also one of the craziest! It's enough to bring the rings and marriage license, let alone remember who attended the celebration. Not to worry, the wedding guestbook is to the rescue! Check out these DIY ideas to help make your guestbook as unique as each person who signs.
Celebrate milestone anniversaries with a personalized bottle of wine from your wedding day.
Difficulty: low
Steps: 3
Materials:
    Four bottles of wines
    Metallic sharpie pens
    Custom labels
Instructions:
     1. Order custom labels (check out Etsy.com) that commemorate milestone anniversaries.
     2. Place new labels on your favorite bottles of wine.
     3. Instruct guests to sign a bottle of their choice.
On your milestone anniversary, pop open the bottle and read your guests' wishes.