DIY Jenga Guestbook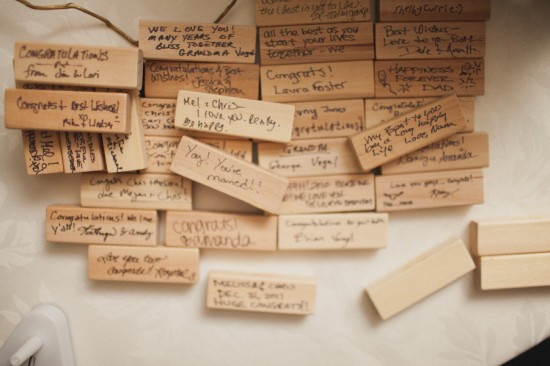 If you're of the dying breed who still love board games, this one is for you!
Difficulty: low
Steps: 2
Materials:
A set of Jenga blocks
Felt tip pens or markers
Instructions:
1. Buy a Jenga game.
2. Create a sign that asks guests to write their name and a piece of marriage advice or a fun couple's activity on a Jenga block..
3. Lay Jenga blocks and sign on the guestbook table.
Playtime just got a little more interesting.
Written by Lindsey Frederick