DIY Table Decor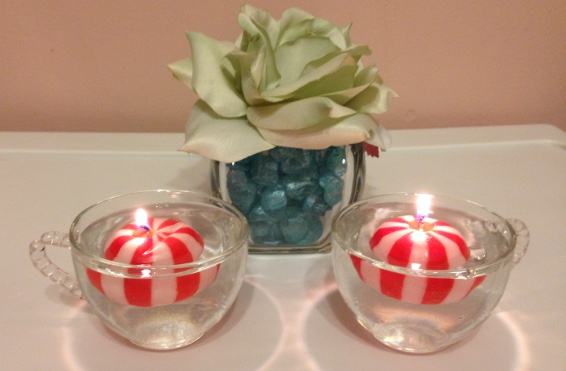 Since the cost of table décor for your wedding reception can add up quickly, you may want to consider a Do It Yourself (DIY) project as an affordable, unique and creative option. Not only can a DIY project save you a significant amount of money, it can also be fun.
This project can be used as a table centerpiece or an addition to an existing centerpiece. It includes simple glassware found in an arts and crafts store, or even in your own home! It can be customized with your choice of color marble, rocks and flowers.
This DIY project is simple and quite affordable. Since it does not require any paint or drying time, it can be completed very close to your wedding date. The total project budget ranges from $13 – $15 per table.
HOW TO MAKE IT HAPPEN
2 small glass teacups with handles
1 small glass vase
1 pack of colored decorative marbles or rocks
1 large flower (color of your choice)
1 pack of colored floating candles
Step 1. Place the two empty tea cups on a table, with the small glass vase centered between the two cups. 
Step 2. Fill the center vase with decorative marbles or rocks.
Step 3. Fill the two teacups with water, about ¾ cup full. 
Step 4. Cut off the stem of a large flower, or an artificial flower, and place the flower in the vase with marbles or rocks. 
Step 5. Place a floating candle in the two teacups filled with water.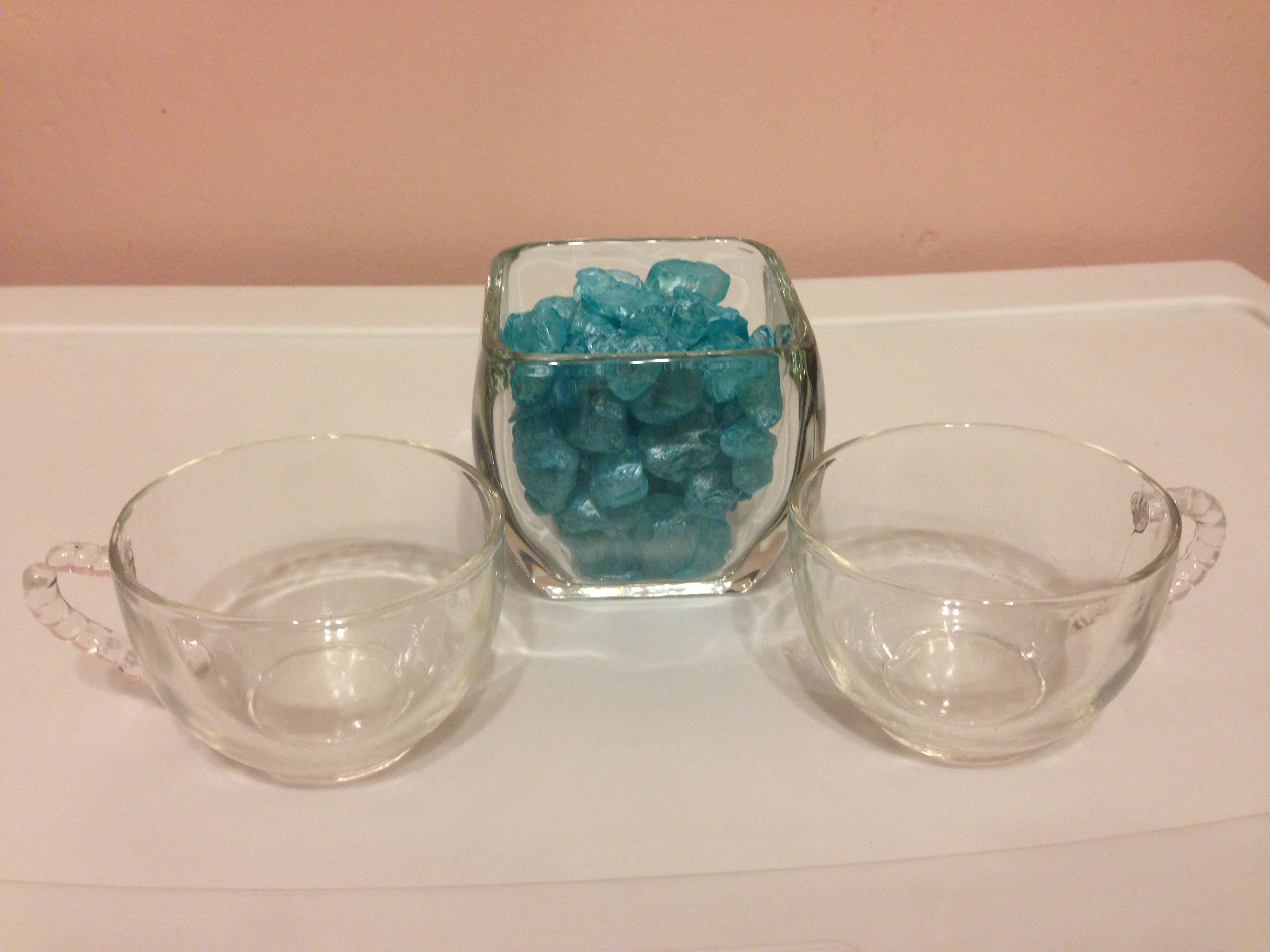 Courtesy of to the "T" Events & Catering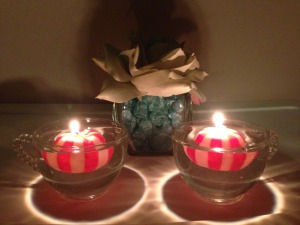 Courtesy of To the "T" Events & Catering
CHALLENGES
This project is extremely simple and can be completed in one day. The biggest challenge is finding a flower that you really enjoy, and that could be a tough decision.   
THE CREATIVITY FACTOR: 3.5/6
At WW, we have a rating system for every DIY project. This system is based off of:
the complexity level

not complex (1)
somewhat complex (1.5)
very complex (2)

the uniqueness of the project

not very unique (1)
somewhat unique (1.5)
very unique (2)

the guest wow factor

Minimal wow factor (1)
Average wow factor (1.5)
Superb wow factor (2)
This project is not complex, but it is somewhat unique because you can choose the colored marbles and flowers. The different size vases and glasses add dimension to the table and can spark conversation during the reception.
Written and contributed by To the "T" Events and Catering, the premier lifestyle event coordination and catering company based in Philadelphia, PA. To the "T" specializes in luxe weddings and upscale corporate events, as well as elegant private events.