Jenn and JP's Featured Wedding

How they met: Jenn and JP met at Pace University in lower Manhattan. They dated a few months Jenn's freshman year before deciding they were better off as friends.  For the next six years they were exactly that. After watching each other grow and change for the better they couldn't wait to give it a second try. 
How he proposed: The couple created a blog to document their love letters to each other. On a random Thursday night, JP asked Jenn to check the blog. There was a new entry with the photo of the ring and the title, "I hope you say yes." The first words out of Jenn's mouth were, "JP...what is this?" With a smile he grabbed a box out of his dresser drawer, knelt down on one knee and proposed.
Why they chose a winery wedding: Jenn and JP didn't want a standard reception hall—they envisioned a winery, barn or farm; something with a structure they could build on. Jenn fell in love with Brotherhood Winery at first site. The moment she and JP stepped into the Grand Manor event room, surrounded by stone walls, wooden beams, cast iron chandeliers and an outdoor patio, they knew Brotherhood Winery was their perfect venue.
Favorite wedding moments: Jenn's absolute favorite moment was the walk down the aisle next to her dad. At first, she cracked jokes to keep them both calm and tear free.  But once she locked eyes with JP she melted.  It truly felt like the rest of the world faded away and it was just the two of them.
Header Photo Credit: Sara Wight Photography
Sara Wight Photography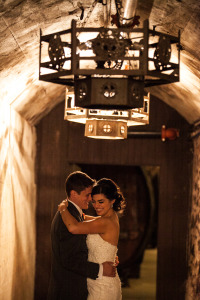 Sara Wight Photography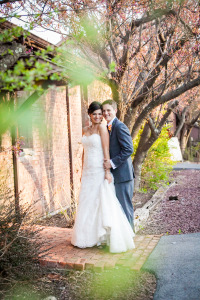 Sara Wight Photography