Make-up 101

When it comes to makeup there are four basic looks; Natural, Evening, Glamorous and Romantic. Once you choose the look that best portrays your individual style, you can then make modifications to own that look.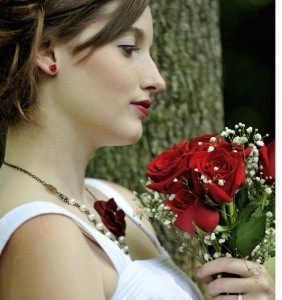 Lucia Bell Photography
The Natural Look, also referred to as the classic beauty look, accentuates your best features with colors that enhance your natural beauty. The color of foundation you choose should be as close to your natural skin tone as possible and applied evenly on your face. Select earthy tones such as bronze, gold and mauve eye shadows. Use a chocolate brown or soft charcoal eye liner to subtly frame your eyes. Choose soft pinks and peaches for your blush color or bronzer, and a soft pink or neutral color for your lips.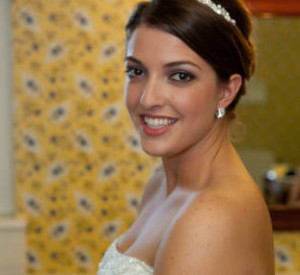 The Glamorous Look, with its signature red lipstick, is a showstopper on the runway and an icon in classic films. Marilyn Monroe's makeup is a notorious example of this look. When choosing a crimson mouth, find the right shade of lipstick that compliments your skin tone. 
Keep the lipstick on hand so you can touch it up throughout the evening, as it does fade over time. Enhance the look by applying liquid winged eye liner along with dark mascara or false eyelashes.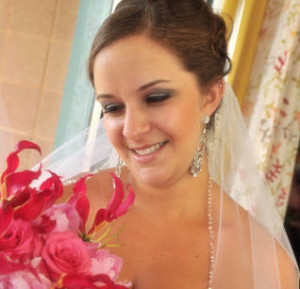 L.H. Lindberg Photography
The Evening Look, also known as the dramatic look, emphasizes smokey eyes and high cheekbones. For the smokey eye look, choose dark charcoals, blacks, deep purples and other bold color eye shadows and line the lid with a dark or liquid liner. Lengthen lashes using mascara or false eyelashes for a dramatic flair. Use bronzer to contour your cheekbones as it will define your face and add a splash of glamour. Select a high intensity lip gloss to apply on top of lipstick for full and pouty lips.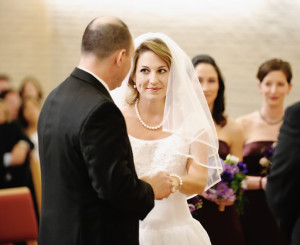 Baltzar Photography
The Romantic Look, or Cinderella look, showcases flawless skin and exquisite eyes. Emphasize the skin by choosing a light foundation; if the right color is hard to find, mix two foundations to create your perfect shade. Sleek eyebrows are a staple for the romantic look. Shape your brows to frame the eyes and use wax to fill in a little color if needed. Choose a fabulous mascara and a bright eye shadow in shades of light pinks and soft whites. A liquid under eye brightener illuminates the eyes.
Written by Tracie Rosales of Makeup Artistry by Tracie; Header Photo Credit: Bonnie Sen Creative Photography