Q&A with a Wedding Photographer

Pamela Lepold of Pamela Lepold Photography, a boutique photography studio specializing in creatively inspired wedding and event photography, shares her knowledge and expertise with Winery Weddings.
Q. How would you describe your photography style?
A. My style is considered photojournalistic because I capture candid moments with little posing and staging. I feel it is so important on such an emotional day to depict genuine feelings through photographs. I want couples to feel that first kiss over and over again, remember the sparkle in his eye when he first saw her, notice the sweet way they held hands on their special day. Capturing all aspects of the day, from those little details to life-changing moments, is what I do.
Q. Are you shooting with film or digital cameras?
A. These days, almost all wedding photographers take pictures digitally. I was not quick to jump into the digital camera revolution, but I can confidently say we have now surpassed the quality of film for many reasons. RAW technology allows photographers flexibility with each photograph. We can adjust exposure, color balance and even pull in highlights from a bride's wedding gown.
Most labs now scan negatives and print from the scanned image. Trying to find a lab that will print directly from a negative without scanning it first is almost impossible. So if given the option between film or digital cameras, always choose digital.
Q. What packages can we expect from a photographer?
A. I offer two basic wedding packages. From there I customize packages with additional products and services that the couple chooses. It is important for couples to select the products and services they would like instead of buying into packages that do not fit their wedding needs.
Q. Should we only work with a photographer who lets us own the rights to our photos?
A. Owning the copyright is different from accessing the digital negatives and making prints. A copyright says Pamela Lepold Photography is the "creator" of the photograph. Having printing rights allows you to print as many copies of your wedding photos as you would like, but it is completely different from being the author of that image - owning the copyright.
In today's world, most couples want the digital negatives after their big day. Computer and iPhone viewing are fun ways to share wedding photos. Purchasing the digital negatives is definitely something to ask about when booking a photographer. Just keep in mind that the quality a professional can offer as far as retouching, digital enhancements, professional quality prints and albums is well beyond the one click online printing companies. 
Q. What do you enjoy most about photographing winery weddings?
A. The views by far! There are so many beautiful wineries in the area with more popping up all the time. I scout out all wedding venues before the big day so I can take advantage of the expansive grounds and unique views a winery have to offer. It is also 
Header Photo Credit: Pamela Lepold Photography
important to plan for great portrait opportunities at the right time of day, so I scout venues at the exact time we will be taking a couple's portraits. I want to see how the light is illuminating the vines, where the mountain views are best and exactly where the sun will be setting that day. All of the planning is so important for making certain a couple's photographs are just as they would hope… gorgeous!
Q. How long does it typically take after the wedding day to receive our photos?
A. I guarantee in my contract that all wedding photos will be edited and online within three weeks after a couple's wedding day. I offer a quick turn-around because I know that every bride and groom is excited to see their wedding photographs - and I want to share each photo with them!
Q. What questions should we ask a photographer? 
A. The three most important questions to ask a photographer are:
1. Is this your full time job?
2. How many years have you been photographing weddings?
3. Do you have back up equipment?
With so many photographers out there how do you know which one to hire? I suggest doing your homework first. Check out blogs, websites and most importantly reviews from other couples. Choose a photographer whose livelihood is invested in you. Full time wedding photographers are invested. You are their livelihood and they count on your good review to help them gain more business.
Every professional should always have back up equipment. On a wedding day, there is no time to stop and buy another memory card or batteries for the flash. Hire someone who has experience and comes prepared. Weddings are fast-paced and you want someone by your side who is knowledgeable and can capture gorgeous images of you and your new spouse during the non-stop events of the day. 
Once those three questions have been answered, it all comes down to style and personality. Imagine yourself in the photographer's photographs. Is this photographer's perspective the way you want to remember your wedding day? Does he or she capture all the little details as well as the emotional moments of the day? Does his or her work show gorgeous views as well as great candids? Do you connect with your photographer's personality? Your photographer is with you all day long for the intimate getting ready moments, the heart felt first look, the ceremony and the big party. Make certain you enjoy his or her company!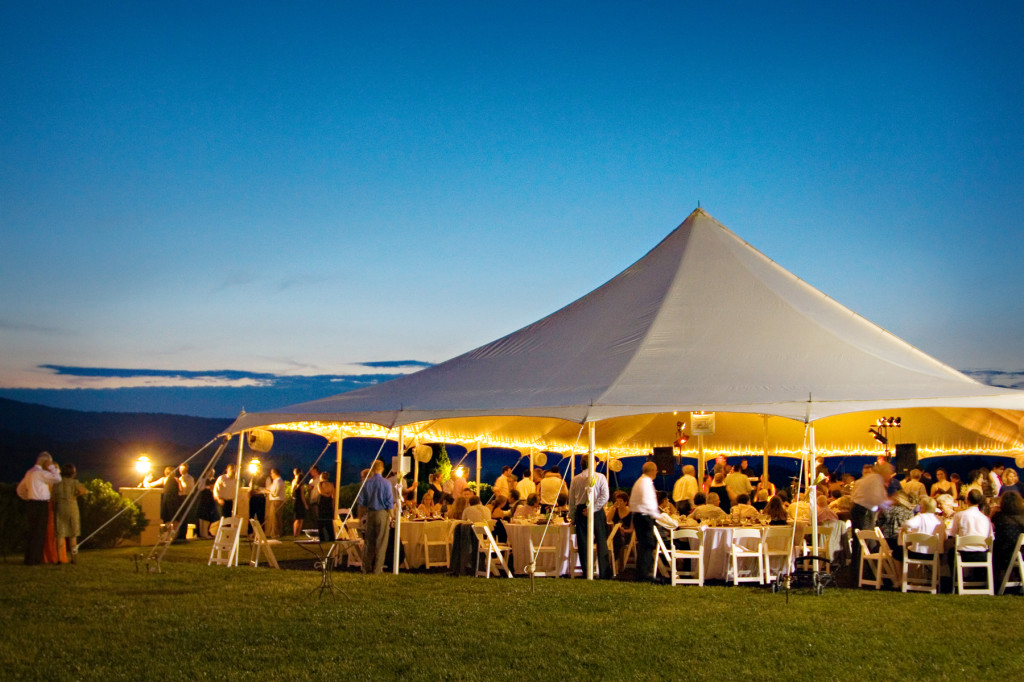 Pamela Lepold Photography