Stylish Hairdos
On your wedding day, you want to look and feel your best from head to toe. The hairstyle you choose can transform that beautiful look into drop dead gorgeous. Consider these factors when searching for the perfect hairdo.
Weather: humidity, rain and fog can flatten hair quickly, so consider an updo and be prepared with extra hair spray.
Venue: an outdoor venue means greater exposure to the elements, and more hair spray.
Dress: the neckline and style of your dress can influence which hairdo looks best.
Preference: are you a let-your-hair-down or pony tail type of girl? Personal hair preference may play a role in your choice of bridal hairstyles.
 Glamorous updos sweep hair up and away from the face, securing it in place during the festivities (and those hundreds of pictures). Ideal for hot, humid weather, updos can incorporate flowers, decorative bobby pins and barrettes.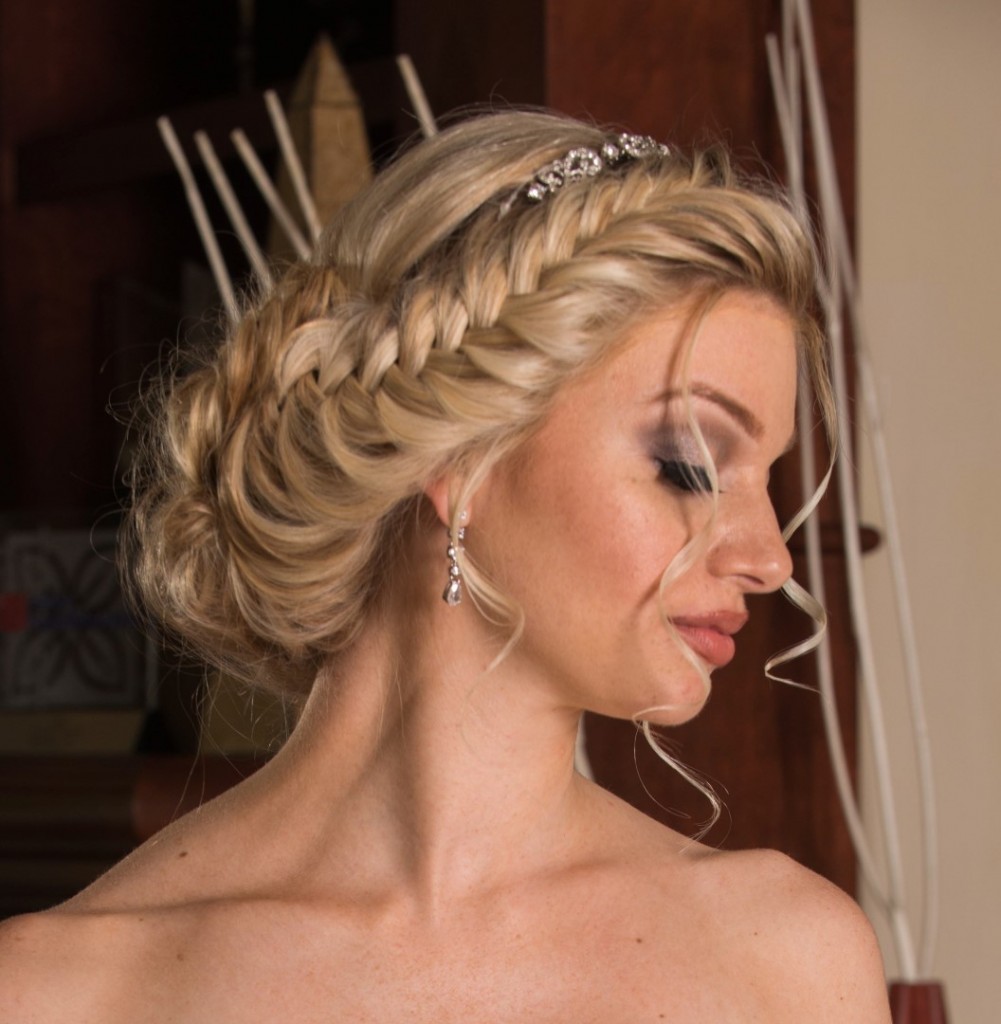 Courtesy of Hair Color-N-Style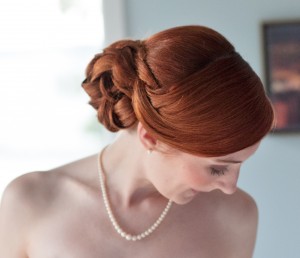 Courtesy of Hair Color N Style
Contributed by Natalya Guminska-Anderson of Haircolor N Style www.haircolornstyle.com; Header Photo Credit: Haircolor N Style
Romantic down dos frame the face, accentuating facial features. Curling or crimping straight hair adds a special touch to a once-in-a-lifetime day.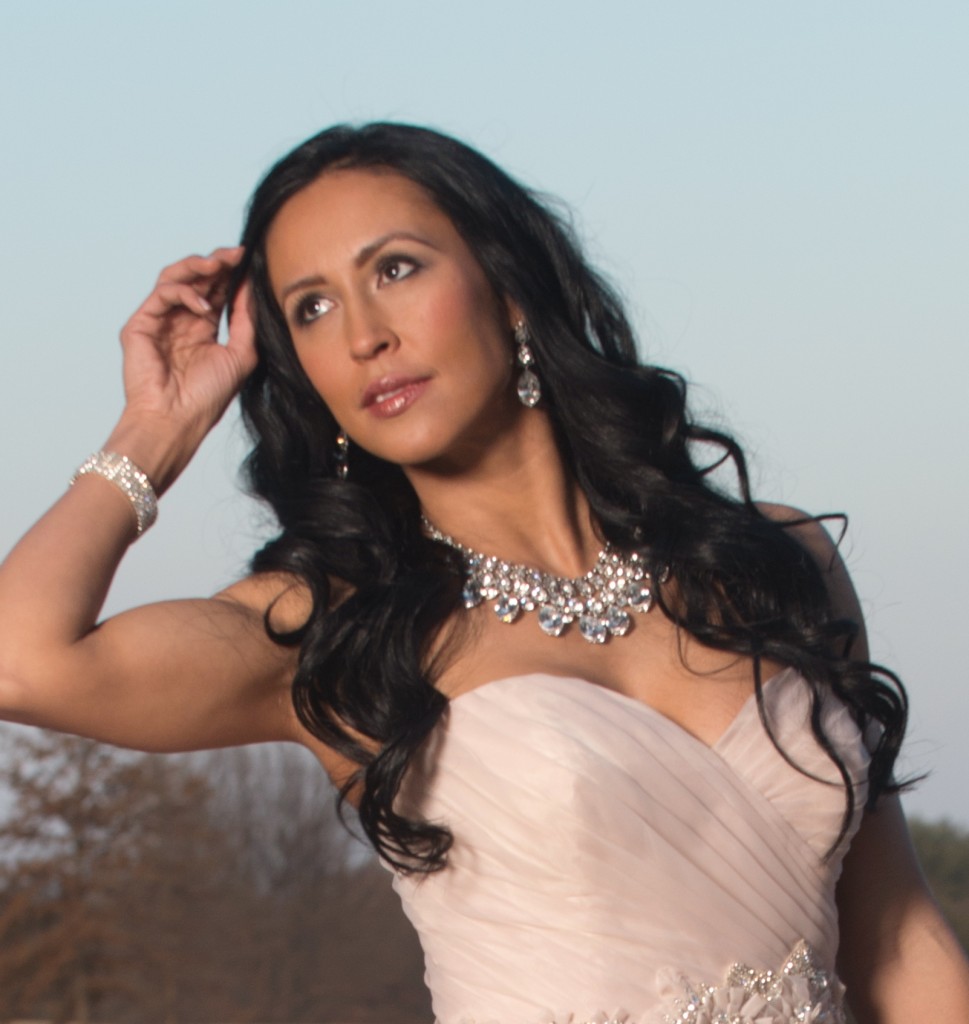 Courtesy of Hair Color-N-Style
Elegant partial dos offer the benefits of both updos and down dos. With sides pulled into an updo and hair flowing down the back, a partial do combines glamour and romance.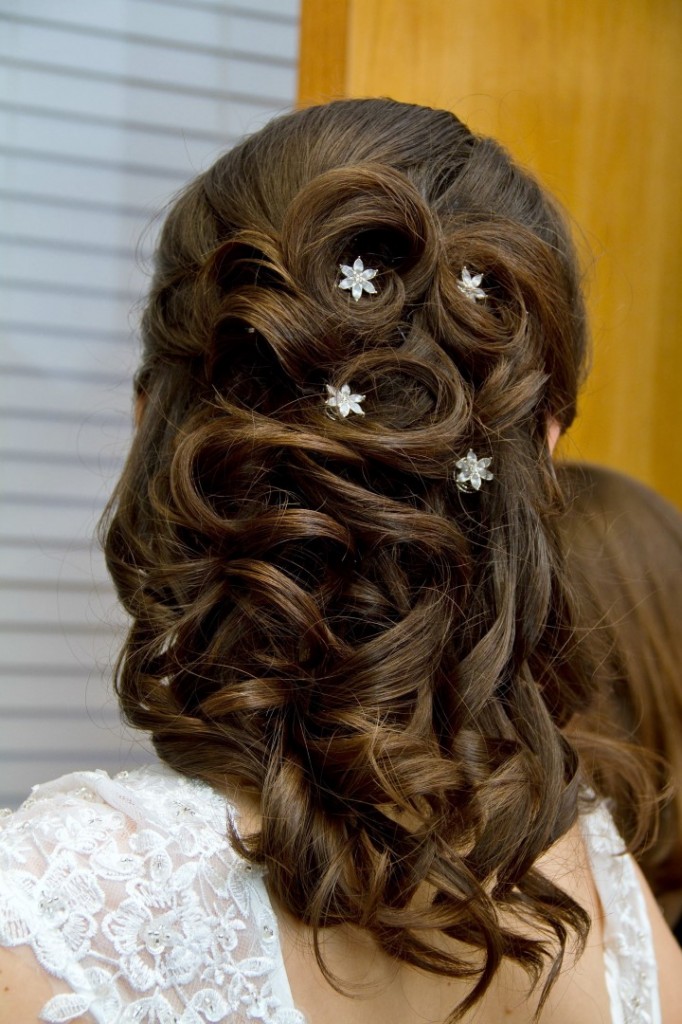 Courtesy of Hair Color-N-Style