The DIY S'mores Experience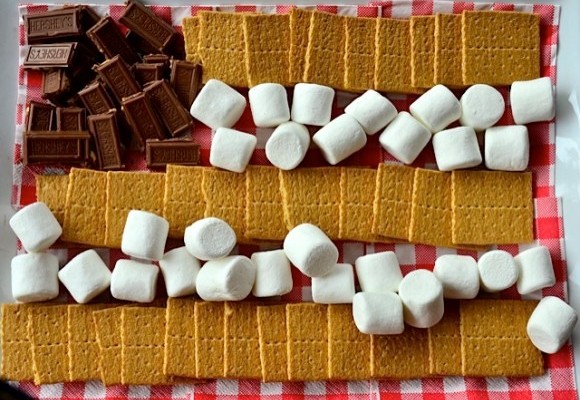 Do It Yourself (DIY) projects offer creative and cost-effective options for wedding décor, centerpieces and favors. But DIY experiences invite guests to participate and create personal memories at your celebration. Today's brides and grooms want guests to remember their wedding for the enjoyable and unique time they had. The DIY S'mores experience does just that.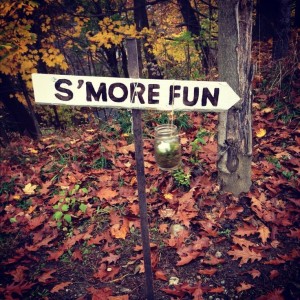 Pinterest.com
Materials
Marshmallows
Hershey bars
Graham Crackers
Marshmallow sticks
Fire pit
Instructions
Before the big day, delegate a s'mores supervisor responsible for starting the fire in the fire pit and ensuring all guests are safe.
Lay out marshmallows, Hershey bars and graham cracker sticks on the dessert table.
S'mores time is announced by the DJ or band.
Guests have fun making s'mores!
Header photo credit: Reluctantentertainer.com