Traci and Carlos' Featured Wedding

How they met: Traci was a sophomore in high school when Carlos left for college, but since she was friends with his brother she occasionally saw him when hanging out at his house. She had a crush on Carlos, but at the time he was preoccupied with college. Fifteen years later, they bumped into each other again while watching a Redskins versus Cowboys football game at a local sports bar. Carlos was recently divorced and Traci had just ended a long term relationship. They stayed in touch over the next few weeks, then went out to dinner for their first date.   
How he proposed: On Christmas Eve, Carlos asked Traci to sit down in the bedroom. She thought they were going to strategize Santa's visit but he knelt down on one knee and poured out his heart and soul. After she said "yes," he brought her daughter in the room and asked if she was okay with him marrying her mom and becoming a family. He promised that he would take care of them both, in addition to his two children, for the rest of their days.
Why choose a winery wedding: Traci and Carlos planned on visiting a few local wineries one Sunday afternoon. Once they walked to Breaux Vineyards' tasting room, then sat at a small cast iron table with a bottle of Jolie Blond overlooking the breathtaking views of rolling hills and the Blue Ridge Mountains, they had no desire to leave. The stunning property was a perfect mix of elegance and comfort. They met with the events coordinator that day to start the year and a half planning process.
Favorite wedding moments: During the family wine blending ceremony, Traci's daughter and Carlos' son and daughter poured different types of red wines into individual glasses. Each wine was symbolic of their individual contributions to the new family. While pouring, they vowed to honor and respect their new step-parents and siblings. Then Traci and Carlos blended the wines, symbolizing the unity of their new blended family. They sealed the bottle and labeled it "Our Family Blend.
Header Photo Credit: Tell Chronicles
Wedding Planner: Kim Moody Design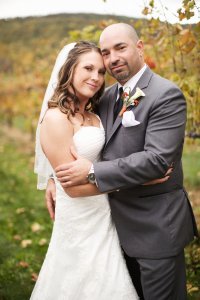 Tell Chronicles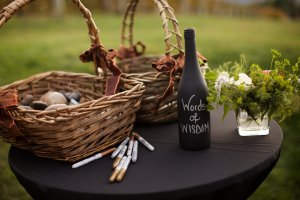 Tell Chronicles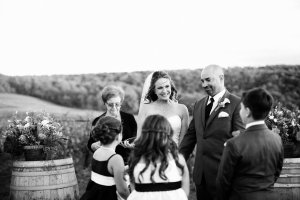 Tell Chronicle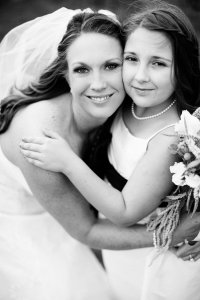 Tell Chronicle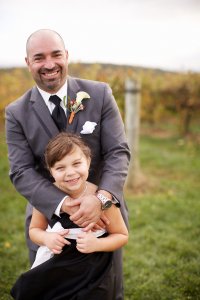 Tell Chronicles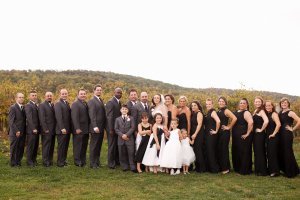 Tell Chronicles